OUR TALENT
In this business, it takes very bright and resourceful people to be successful. At WillTrade we are privileged to have such a team. Each person thrives on challenge and finding new solutions for our customers. Our traders, before going into commodities sales, have themselves been both suppliers and buyers. This intimate knowledge of both sides of the industry makes a difference in the quality of service that we can offer our clients, and gives them the confidence that they are in good hands.
---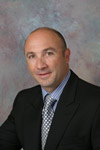 Scott Palmer
President
Scott is a seasoned trader in the meat and poultry industry. Scott began his career with one of Canada's largest food companies, where he managed national accounts and gained production management experience. He then transferred to an established trading firm where his mandate was to design, implement, establish and grow a poultry division, which was achieved successfully. As President and Founder of Willtrade Commodities Inc., Scott has forged strategic alliances with his supply chain and clientele. Core to his success is a deep understanding of the meat and poultry market. This vision and foresight has fuelled the growth of Willtrade since inception in 2001 and continues to propel the Company in its leadership role in the industry
LINKED IN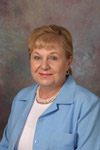 Deborah Compeau
Controller
In a senior Accounting/Management position, Debby has focused on working with growth-oriented companies. Her 25 year career has encompassed a wide variety of projects and Public corporate issues with major Banks, Accounting and Legal firms in Canada, U.S. and internationally.
Bev Ruhl
Senior Trader
Bev brings over 35 years of Meat Industry experience. His expertise is with red meat and his ability to source non-standard items for production applications. His knowledge base encompasses all aspects of the supply chain and manufacturing. Bev has been a trader with Willtrade since 2001.
Kimberly Kamer
Logistics
Kimberly brings over 15 years of experience in Accounting/Office administration to Willtrade. Prior to joining the company in 2005, she was responsible for the A/P at a major Trailer Manufacturing Company where she gained invaluable industry experience. Kimberly is self-motivated with excellent interpersonal skills. Kimberly thrives on Teamwork and challenges. She brings forth a positive, dedicated and responsible attitude, which makes her an important asset to our team. Her exceptional people skills make it easy for her to respond professionally in stressful situations. She possessess excellent customer service when dealing with customers, vendors and logistic companies.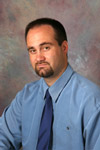 Patrick Armellini
Senior Trader
Patrick brings 12 years of meat industry experience to the Willtrade Team. He initially developed his expertise in red meat at a national beef slaughter plant where he spent four years moving through a series of roles from yield testing to commodity sales. Patrick then moved to an established retail distributor where he quickly learned the intricacies of all the proteins, while continuing to hone his skills. Patrick joined Willtrade in 2002 and continues to exceed sales goals while building strong relationships with a variety of different clientele.
Kelly Dutchak
Kelly Dutchak
Kelly brings 30 years of Meat procurement and sales experience to the Willtrade team. Kelly's background in Canadian and International meat industry has been multi-faceted, working for a number of Canada's leading meat processing, foodservice providers and international trading companies. Kelly's main areas of expertise are the importation of poultry and poultry products for further processing and foodservice requirements as well as procurement for domestic and imported proteins for further processing and value added products.
LINKED IN
John Middleton
Accounting
Landry Houndolo
Director International Trading/Senior Trader, African Markets
Director International Trading/Senior Trader, African Markets
Chris Phillips
Senior Trader, Asian Markets
Senior Trader, Asian Markets
Simar Yoos
Trader, Latin America